100th Post!
A DOS prompt makes me sad. A bash prompt elicits unbridled joy in my heart.
The above quote came out of a rather interesting discussion in my early morning programming lecture.
And as stated above, this is my 100th post! I'd like to thank my kind readers and followers for making Zombie Zen a wonderful experience. To celebrate the occasion, I thought I'd send along a picture!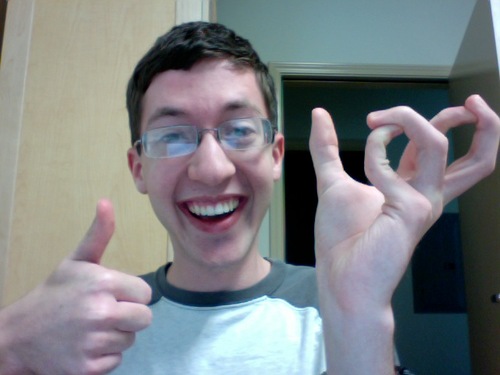 HOPE YOU LIKE FINGER CONTORTIONS. :P